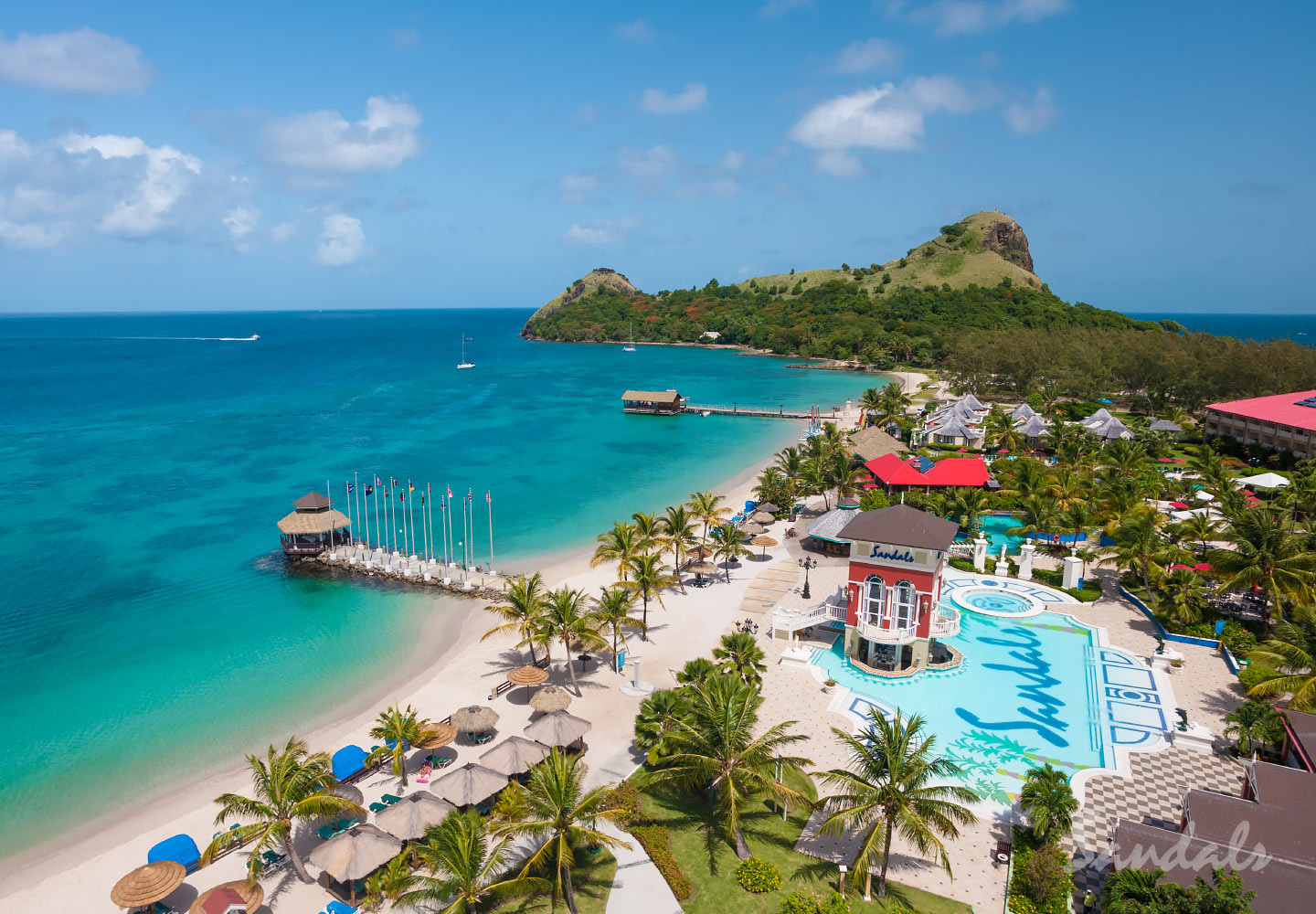 Ideally located on its very own peninsula, Sandals Grande St. Lucian is often described as the "closest vacation to a picture-perfect postcard." Cradled to the west by Rodney Bay - boasting the calmest waters in all of Saint Lucia - and to the east by the majestic Atlantic Ocean, this magnificent resort showcases awe-inspiring panoramic views that will linger in your heart forever. Volcanic mountains draped in blankets of green rise majestically from an impossibly clear blue sea. A sheltered mile-long beach extends an open invitation for days of endless water play. This is paradise as it was meant to be, full of natural beauty, rich in history, and resplendent in pure romance.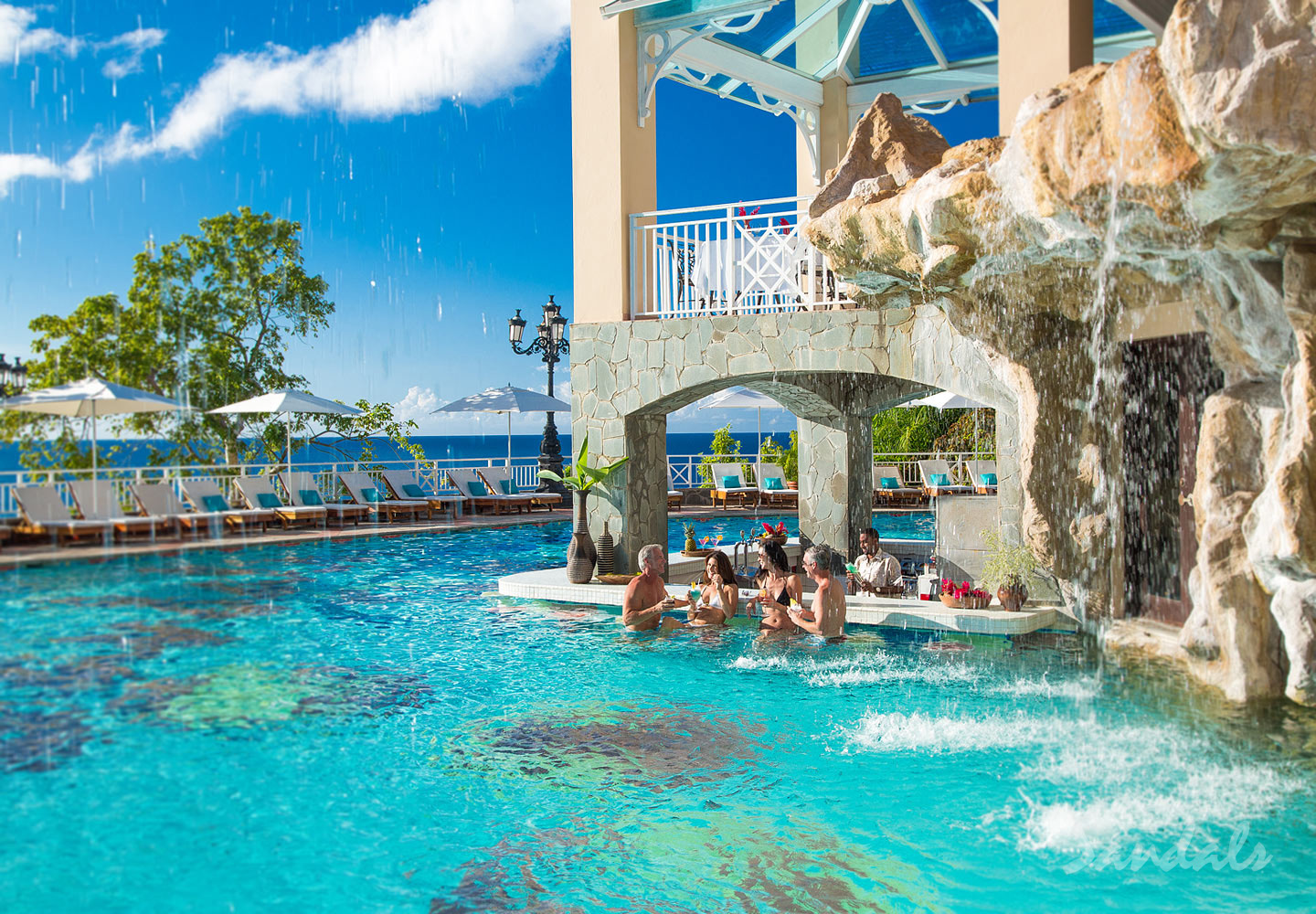 Saint Lucia's most glamorous resort, Sandals Regency La Toc is a magnificent 210-acre estate set on a half-mile, crescent-shaped beach, cradling exotic coral bluffs, lush hillsides and rolling fairways. Featuring a challenging executive-style golf course, stunning oceanfront suites and the private enclave of the Sunset Bluff Village, this resort is recognized as the most sparkling jewel in the islands. Indulge in Five-Star Diamond French cuisine and other international cuisines with access to 27 restaurants with the Stay at 1, Play at 3 exchange program.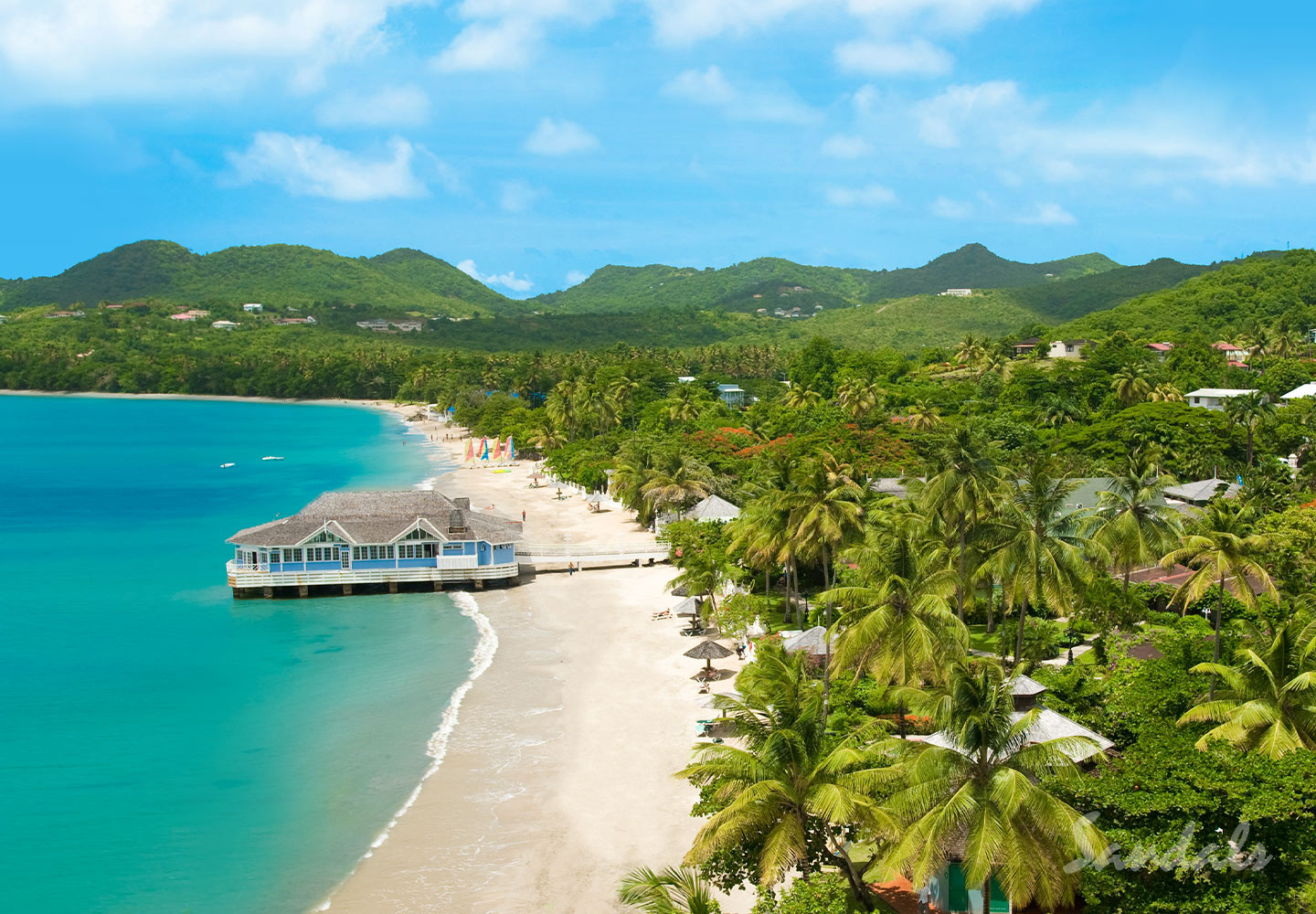 If ever there was an all-inclusive resort that embraces the quintessential Caribbean, Sandals Halcyon Beach is surely it. Here in the midst of a tropical utopia, where majestic palms line a pristine beach and verdant mountains rise from a turquoise sea, you'll discover a charming and intimate sanctuary that's the essence of its name... tranquil, peaceful and calm. This is a true Garden of Eden, a place where your senses are elevated by caressing sea breezes, inviting ocean waters, and fragrant tropical blooms. Experience the all-new Beachfront Honeymoon Butler Suites with private deck and plunge pool or indulge in gourmet dining at six specialty restaurants.